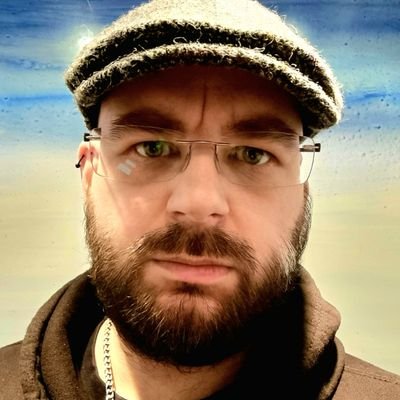 About me / my real life
Hey there. I am Lutz, the person behind this website.
I was born in August '84 in Germany and live in the North, in Hamburg since 1990. I was trained as an IT technician, but also worked jobs as Electrician, Sysadmin, Salesman and PC & Notebook repair technician. In my current job at an international telecommunications company I am managing a team of technicians who supervise and manage the internal network for one of Europe's largest grocery chains.
During my spare time I keep myself busy with our three cats, my wife or by just playing games. I also do some design and webdesign backend work on the side.
Why shark5060? Well, that's actually one of the first nicknames i used online (or a variation thereof). Shark because it sounded cool – who doesn't like sharks? and 5060 was a record I had set in the original GameBoy Tetris back then. Combined the two and it simply stuck.
Online Life
Ever since I sat in front of a PC (or well AMIGA back then) I was drawn to games. It began with stuff like Sokoban, PacMan (for DOS PC) and Tetris (for the Gameboy) and later continued with Doom, Quake III and later Counter-Strike. With CS 1.6 my former Clan and I managed to get ESL (former name of the ESPL) Rank 64 in Germany, but once I started training for my job my interests switched to MMORPGs and thus I quit the "professional" FPS scene.
My MMO of choice was "Ragnarok Online" and it brought enough competitive activities with War of Emperium and Battlegrounds that I played it for over five years. After it lost it's glory and charm I sold all my in game currency and joined friends in World of Warcraft.
Even though if you're not a gamer, you probably heard of WoW by now, it's one of the longest standing titles of that genre and is still receiving updates and new content as of writing this. I have been playing WoW on and off since quite some time. Joined during the last month of The Burning Crusade, quit with Mists of Pandaria, returned with Warlords of Draenor and quit mid Legion again just to get back into it with Shadowlands. I don't know why, but it's been a title I could simply get back to, re-learn the things that had changed over the years and instantly have fun again.
During my breaks I've also tried out AION and TERA and I still play League of Legends every now and then. LoL was actually my first "real" MOBA experience that I actually enjoyed. Even though I have played DOTA 2 and Smite, I have never really connected with those games.
Funnily enough, I also never really quit the FPS genre after stopping playing Counter-Strike. Destiny 2 and APEX Legends are two titles that I still play regularly. Tom Clancy's The Division (1 and 2), Divinity: Original Sin 2 and EVE Online are also some titles I played A LOT, but they're gathering dust nowadays.
I mostly play games on PC, but there are also some mobile games that I've tried over the years. Ark of War is a (mostly) PvP focused game where you build troops, lose them against other player and build them back again with resources plundered from different players. Quit it after about 2 years because it became repetitive. I still love the community and thus help admin the largest community discord of that game. Epic Seven is another mobile game I still play. Classic Gatcha style, but with very nice animations and cute characters. Love the style and it somehow doesn't feel boring .. even after a long time. I also played Genshin Impact, but it didn't keep me entertained for too long.
This Website
I initially registered shark5060.de with one of those free webspace providers just to have a place to offer some (questionably legal) downloads to friends. I used shark5060.net later as a placeholder site for a forum and a blog. the .de domain became an alias ever since as I've fully switched over to .net as the main one. And since I am probably the laziest blogger in this world I decided to just use this website for some information about me and my PC.